What is Hire Space 360?
Working in partnership with event planners at some of the largest companies in the world, we've developed an enterprise events solution that helps teams scale their events programmes and streamline their processes, making event planning a joy.

200,000+
events supported

100,000+
venues & suppliers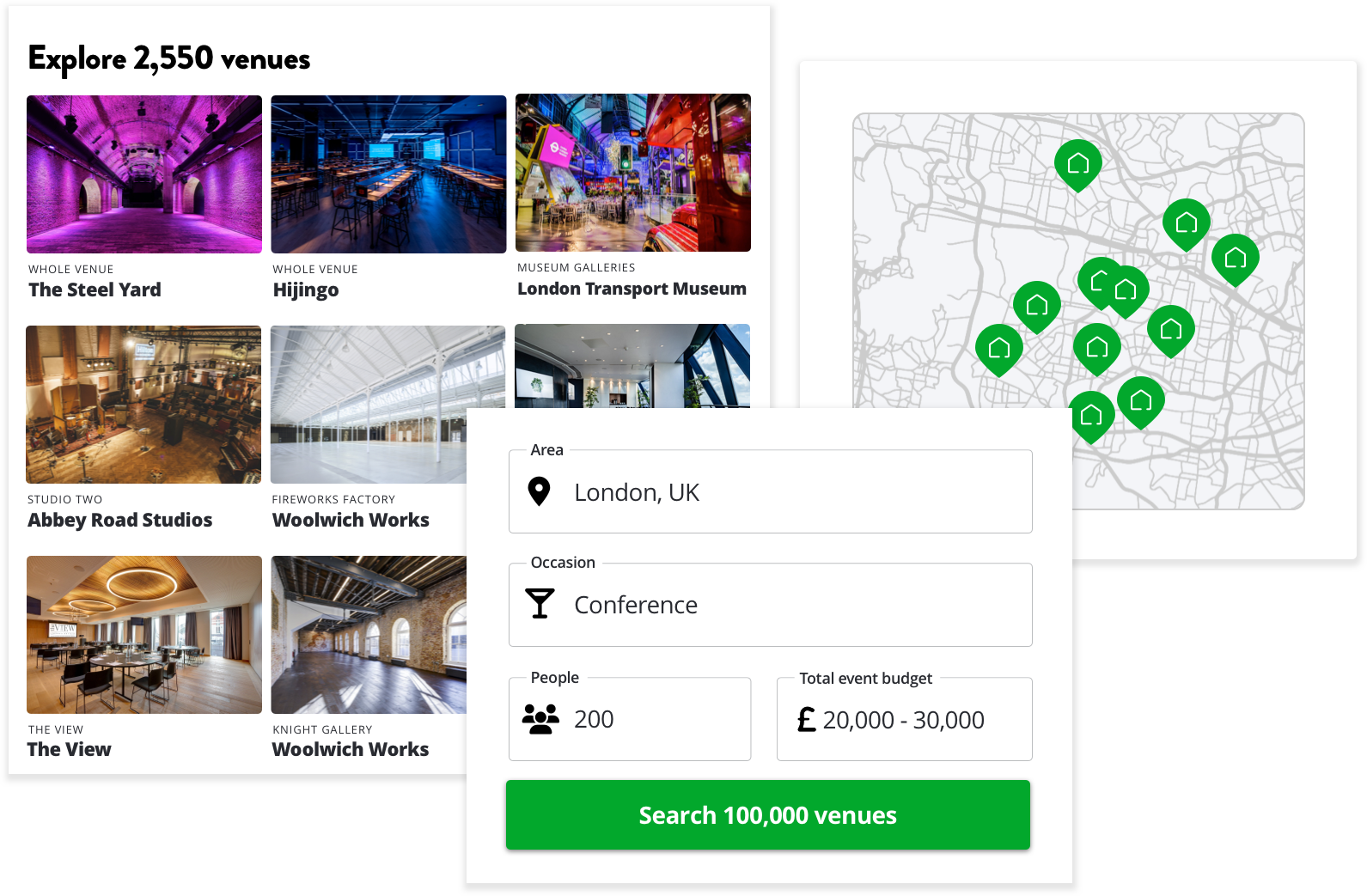 Discover
the ideal venues and suppliers globally to suit your brand and events.
Our extensive network of over 100,000 global venues and suppliers allows us to find the perfect option for your event in a fraction of the time.
21% annual negotiated supplier savings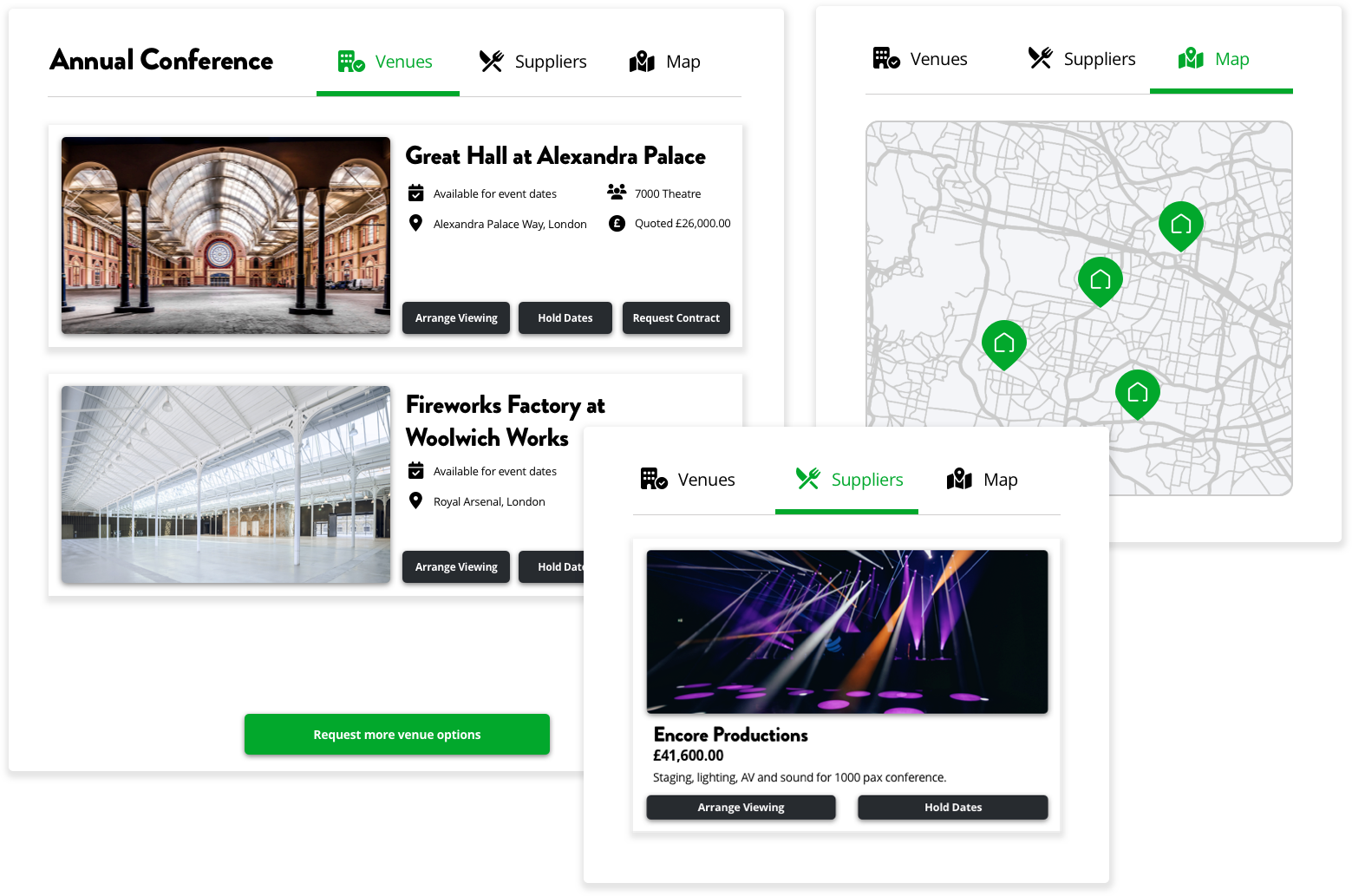 Visualise
and present to your team in our beautified proposals tool
We do the legwork to provide a range of venue options that fit your brief, complete with detailed quotes, images, and availability. Share links with your team for easy collaboration.
Boost team productivity by 23%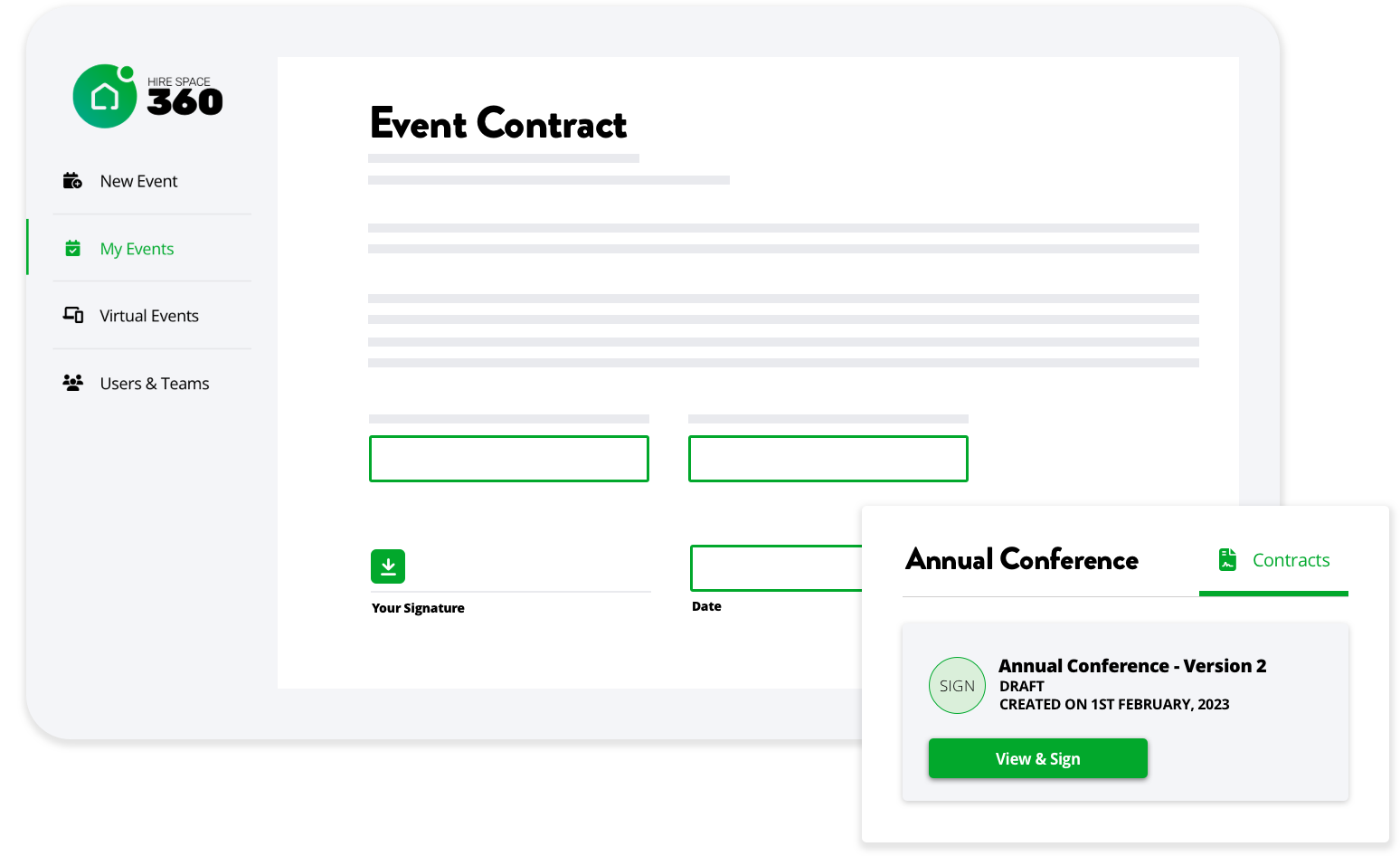 Simplify
event confirmations with standardised contracts. Sign the same contract every time.
With our standardised contracts you can avoid the endless to-and-fro with legal to confirm your event. You'll only ever sign the same contract every time.
Cut legal and finance admin costs by 35%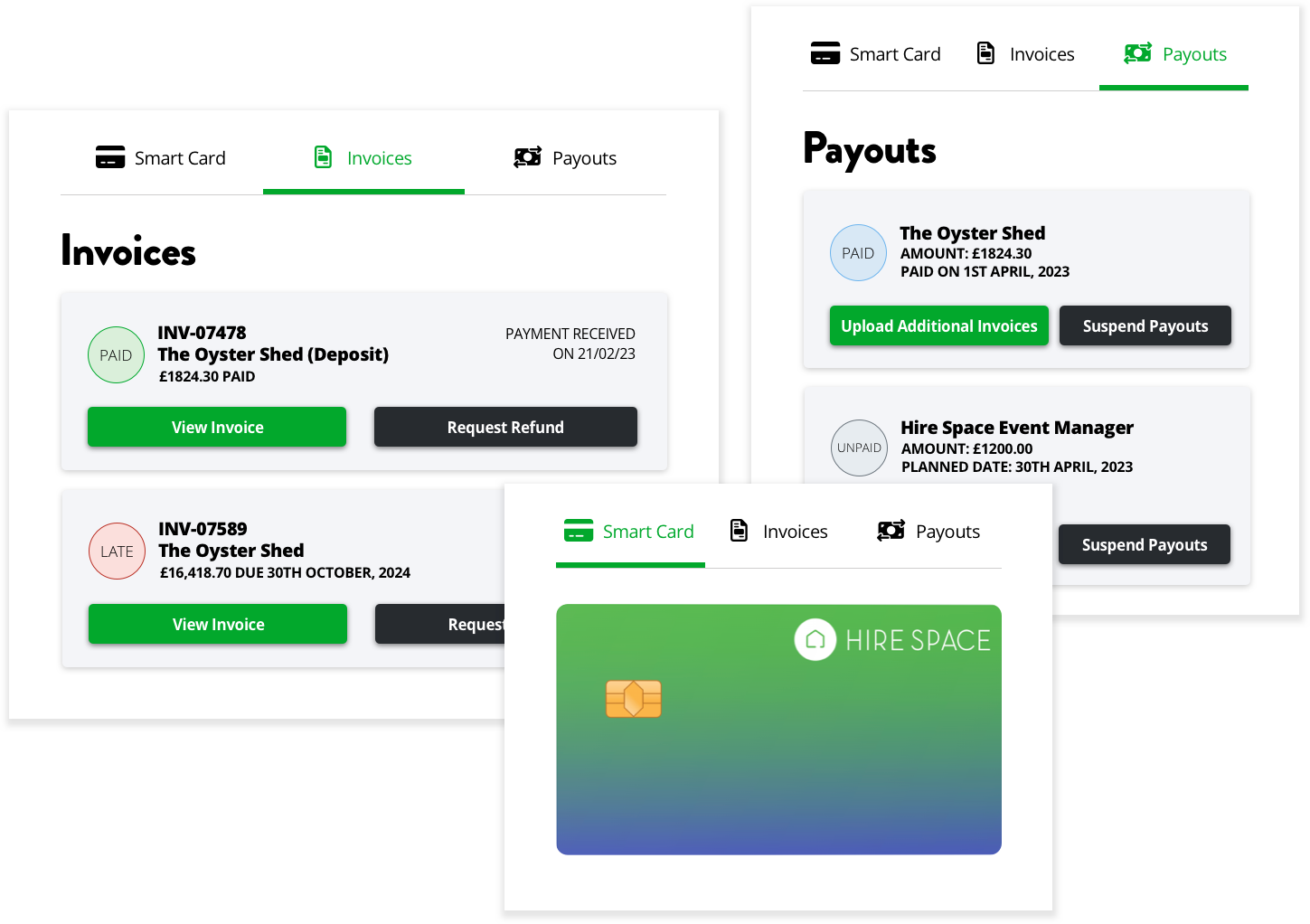 Streamline
billing and payment with a single supplier. Onboard one supplier, forever.
With just one point of payment, we'll handle all the supplier onboarding and manage all of your payments, saving time and effort.
Save 100+ hours annually on T&Cs and contracting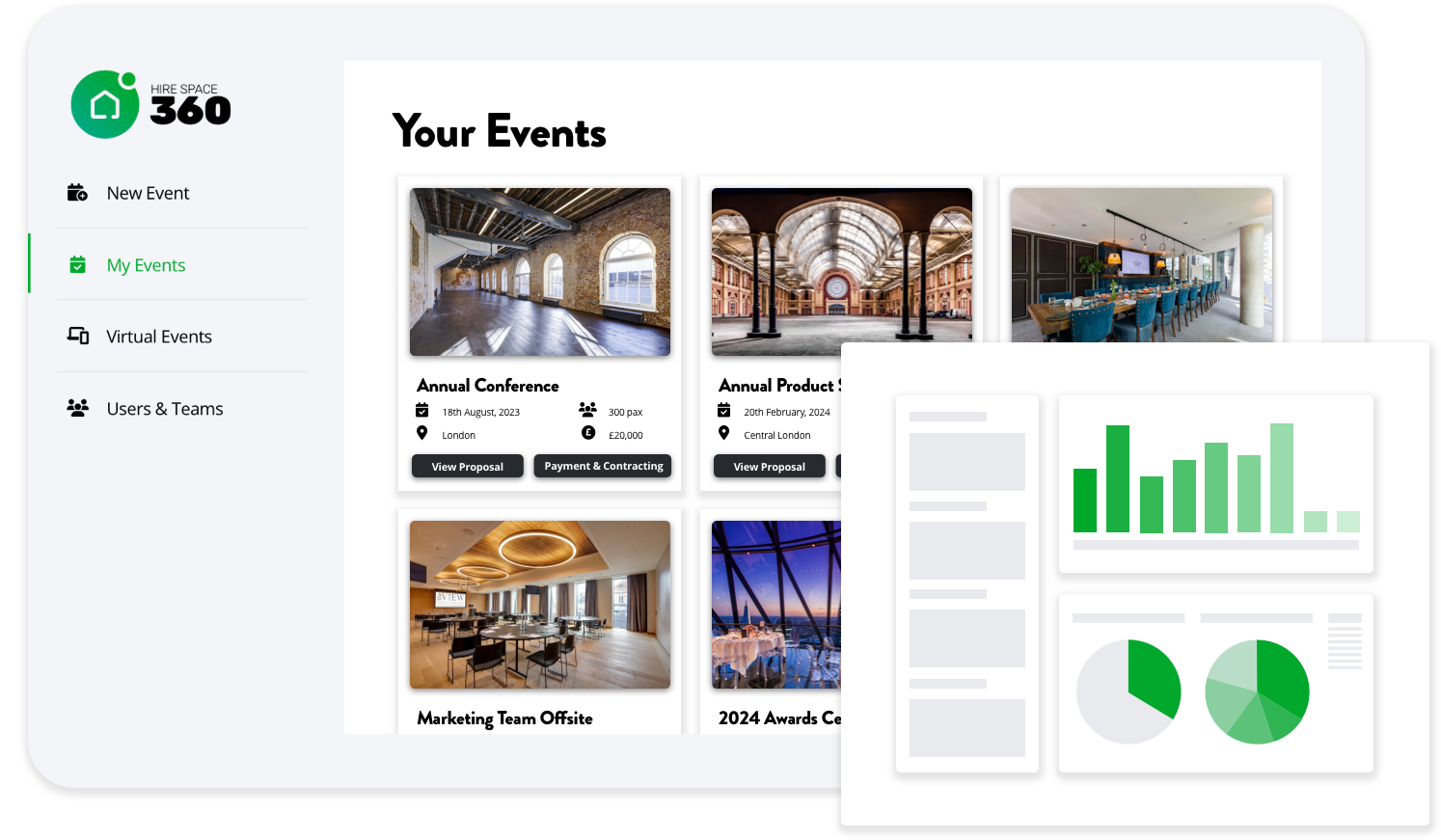 Unify
event sourcing company-wide with a centralized portal. Say goodbye to silos.
Our single portal showcases your entire event program and its progress, ensuring you're always informed about your event sourcing.
Triple the efficiency of internal communication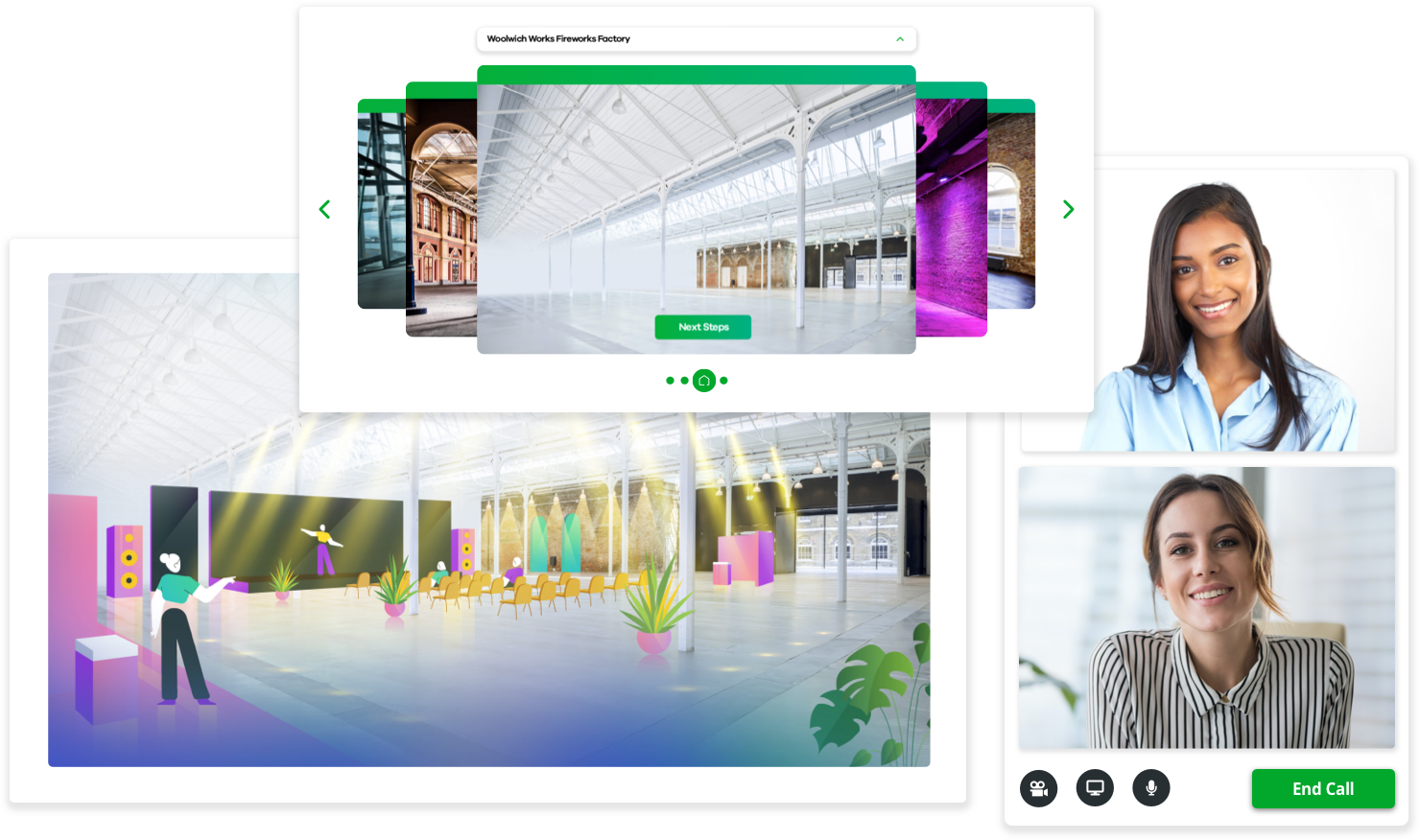 Elevate
your events with our team of expert event managers.
Our event management service offers on-demand access to all the necessary resources, expertise, and equipment to ensure your event is a success. Helping event planners create unforgettable experiences without the hassle.
Save 150+ hours annually planning your events
Ready to superpower your events?